Linda A. Boucher
A holistic approach towards your well-being.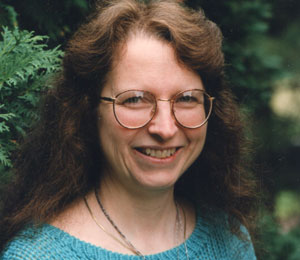 Sacred Turtle Wellness takes a holistic approach towards your well-being and any health concerns you have, in addition to offering academic support and quality education.
Linda A. Boucher, MAMFT, BSN, RN, LMT has been actively involved in the medical field for over 35 years, beginning as a Certified Medical Assistant in a Family Medicine practice in Elmwood and the Dept of Obstetrics & Gynecology at the University of Connecticut School of Medicine in Farmington at its onset. She then went on to pursue a career in Nursing with a B.S. in Nursing in 1982 and Econ/Business Administration in 1985 at Saint Joseph College in West Hartford, in addition to earning a M.A. in Marriage & Family Therapy in 1995. Within that period, she was employed as a Staff RN in an Internal Medicine office in Elmwood and then served as an Underwriter in life, health and disability insurance for the Aetna. She also became Certified in Clinical Hypnotherapy by the National Guild of Hypnotists in Merrimack, New Hampshire in July 1991 and served her 500-hour MAMFT internship with New Hope Manor, Franciscan Life Center and the Family Re-entry Program in Cheshire and New Haven, specializing in the behavioral treatment of addictive family systems. Subsequently, she achieved her post-graduate studies in Energy Healing at the Institute of Healing Arts & Sciences based at the University of Hartford as a member of their first graduating class in June 1997, while concurrently studying Angelic Reiki in the Native American tradition through the MasterlTeacher Level at the Path of the Eastern Light in East Hampton, CT with Kathie Valentine. Linda is of Passamaquoddy tribal descent on her Dad's side.
In addition to her ongoing educational endeavors in Complementary Alternative Integrative Medicine (CAlM), Linda later became a Nationally Certified & CT Licensed Massage Therapist in June 2004, plus an AMTA member. Her most recent achievement is to have completed the R. Jane Buckle & Associates, LLC 13-month program at Stamford Hospital in Stamford, CT as of November 2007 and now be a Certified Clinical Aromatherapist, having done an extensive research study on the effects of Rosmarinus officianalis (pure rosemary essential oil) for memory enhancement. In May 2009, Linda also completed an Advanced Hypnotherapy training program and became Certified in Past Life Regression Therapy, Life Memory Recall and Guided Light Therapy with Dr. Norton BerKowitz of the National Guild of Hypnotists to further enhance her effectiveness as a Holistic Therapist.
As of 1989, Linda was Certified as a Childbirth Educator and began teaching Preparation for Childbirth and related classes for Kaiser Permanente Medical Clinics in Rocky Hill, East Hartford and Farmington, followed by private home classes on her own upon request. Since 1992, she has also served as a Corporate Childcare Nurse Health Consultant for seven centers, currently remaining as such at SuperClub for Kids on the Berlin Turnpike in Newington, in addition to privately providing staff in-service training programs locally for the Healthy ChildCare CT Medication Administration Program since 2001. During this time she has also been employed part-time per diem for a few years at the Center for Reproductive Services at the University of Connecticut Health Center in Farmington. Since 1995, Linda has been seriously dedicated to her role as a Professional Medical Educator in a variety of business/occupational schools. and colleges, where she has been involved in the training and development programs of Medical Assisting, Nursing, Massage Therapy and Allied Health. In addition, Linda has been involved in designing and teaching various CAIM educational programs, including Angelic Reiki and Shamballa classes, and hypnosis-for-wellness seminars for Sacred Turtle Wellness. As such, Linda provides on-going Weight-Loss and Stop Smoking Groups as well as other issues upon request, in addition to private sessions in Clinical Hypnotherapy, Reiki, Spiritual Healing, Intuitive Life Coaching/Consulting, Clinical Aromatherapy and Massage Therapy with a focus on Women's Wellness (including Infertility issues).
Within the past few years, Linda has provided Chair Massage at the Middlesex Community College Annual Fall Wellness Fair and Road Race Event in Middletown, CT, as well as the Northeast Utilities Employee Wellness Fair in Berlin, CT. She's also participated in an educational event as a Wellness Screening and Health Educator regarding DVT (Deep Vein Thrombosis) Awareness, sponsored by Kronos at ESPN in Bristol, CT; in addition to joining the medical faculty in ICAM Home Week Sessions at the University of Connecticut School of Medicine as they introduce their 3rd-year medical students to Integrative Medicine modalities. Since 2006, Linda has also been serving as a Professional Textbook Reviewer/Evaluator for Lippincott, Williams & Wilkins Publishing Company for Massage Therapy and Medical curricula as their need arises. She's currently an Adjunct Faculty member at Goodwin College, teaching in the areas of Medical Assisting and Allied Health.
All sessions are by appointment ONLY to be arranged in advance.
To book an appointment call 860•305•6751
To schedule your appointment today, please call between 8:30 AM and 9:00 PM