Sacred Turtle Wellness
Assisting you in your wellness goals since 1992.
Sacred Turtle Wellness takes a holistic approach towards your well-being your training and your education. We don't compromise when it comes to serving your needs and we highly recommend the following companies who also share our outlook: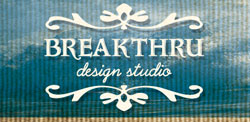 Breakthru Design Studio's Jenny Ewaski provides consulting, logos, marketing design layouts, brochures, menus, illustration and more.

Readings By Karen. Professional Intuitive, providing answers to your questions about life, work, relationships and more.

The Door Opener magazine and website. Connecticut's spirituality and holistic health resource guide.

Naturopathic & Acupuncture Health Center is a family run center based in Wethersfield, CT

Marie uses Tibetan Singing Bowls and tingshaws to clear and re-balance the energy in the body.
All sessions are by appointment ONLY to be arranged in advance.
To book an appointment call 860•305•6751
To schedule your appointment today, please call between 8:30 AM and 9:00 PM