Sacred Turtle Wellness Services
Healthcare Services
Have you been given a diagnosis and told, "You'll just need to learn to live with this!. . . ? Although this statement may bear some truth, have you been able to re-establish an "optimal quality of life" within your
new frame of reference . . . or do you find yourself frustrated with the challenges and/or discomforts of your current condition and/or the side effects of your medications? If so, with all due respect to your body's efforts to compensate for its new pattern of normalcy within this diagnosis, Sacred Turtle Wellness, as a Complementary-Alternative-Integrative healing practice, strives to augment your healthcare to the "max" to allow you to achieve a breakthrough in your own personal "optimal quality of life" experience. As such, we work with you naturally to support your healing process engaging in an interactional multi-disciplinary collaborative team approach. We will work with you and your healthcare team to help you optimize your care, utilizing our services as an adjunct for enhanced effectiveness and well-being.
Clinical Hypnosis
Sacred Turtle Wellness offers a unique approach for you, allowing you to use the gentle—yet powerful—tools of hypnosis to help you achieve your goal. Believe it or not, your options are unlimited! Imagine feeling in control of your life! . .Yes, it CAN happen! From stress reduction and weight loss to smoking cessation . . to overcoming test anxiety and becoming more productive in your career . .to building self-esteem and self-confidence . . to pain management and overcoming grief and loss . .to connecting with your unborn child in utero . . to past life regression to help you release the underlying issues of your current condition, HYPNOSIS DOES WORK to help you realize your goals!!! All it takes is your willingness to allow yourself to relax and let go to achieve all that you can be to live your life to the fullest for your health and longevity.

Linda A. Boucher, RN, LMT, became a Certified Hypnotherapist in 1991 by the National Guild of Hypnotists in Merrimack, New Hampshire and has incorporated its techniques in her practice as a holistic medical professional ever since. Likewise, she has also gained recognition as such by the International Medical & Dental Hypnotherapy Association, in addition to holding ongoing memberships in both of these professional organizations. She has also assisted in numerous NGH training seminars; plus she has received Advanced Certification in Past Life Regression Therapy, Life Memory Recall and Guided Light Therapy. She is Certified by the State of CT Department of Consumer Protection as a Registered Hypnotist as well. Her M.A. degree in Marriage and Family Therapy with a concentration on addictive behavior further augments her uniquely intuitive expertise with identifying and reframing relationship patterns for improved health and wellness.
| | |
| --- | --- |
| Initial 90-minute Consultation | $130 |
| Regular 60-minute Individual Sessions | $ 85 |
| Past-Life Regression 90-min Initial Consultation | $150 |
| 60-min Advanced Hypnotherapy session incl. PLR* | $100 |
A 6-session "Special Commitment Package" is also now available upon request for $ 525 (reg. $ 555), payable in FULL at the onset (includes the Initial 90-min. consultation and 5 subsequent 60-minute sessions—usually scheduled once a week).
*Due to the nature of this specialized work, some Past-Life Regression visits may involve 2 hours vs. the usual 60 minutes, which can vary on a case-by-case/session-by-session basis to be determined by the NGH Certified Past-Life Regression Hypnotherapist, to be discussed with the client.

Past-Life Regression "Special Commitment Package" is also available as follows to include:
90-minute Initial Past-Life Regression Consultation plus 5 individualized Advanced Hypnotherapy sessions $850 package payable in full in advance or at the first visit (regularly $950 if paid individually!)

Please call us for additional information about our rates & services, and/or to schedule your appointment today to get you started toward a brighter, more productive future! (860)305-6751
Women's Wellness Massage
Sacred Turtle Wellness offers gentle Swedish relaxation therapeutic massage and hot stone massage to melt away stress and rejuvenate you, while boosting your immune system response. Although contraindicated for some medical conditions or in certain situations, massage therapy is overall a highly recommended ingredient to your health maintenance and wellness regime for its wide range of benefits. It not only helps you to relax, but it also improves sleep and your circulation of blood and lymph, eases your breathing mechanism, restores muscular function, increases joint mobility, encourages healthy range of motion, releases toxins and can help reduce your blood pressure. . .leaving you with a healthy sense of well-being from endorphin release. Breaking through the pain-spasm-ischemia cycle complex chain of events is key to the process of relief management. Pure essential oils can also be incorporated to help enhance your healing experience. Massage therapy thus has the ability to tap into your body's innate healing power to ease the stresses of daily life and allow you to feel more alive and productive.

Linda uses her unique knowledge of anatomy and physiology, as well as her abilities as a Reiki Master to provide an extra calming and healing "boost" to your massage. Other healing modalities and techniques can also be utilized as needed for your maximum benefit.

Corporate chair massage programs are also available on-site upon request in some local suburban areas.
Infant massage classes are also available for new parents and parents-to-be at numerous locations. Please call for details and further information. (860)305-6751
| | |
| --- | --- |
| Women's Wellness Swedish Massage Therapy - 60-minute session | $ 70 |
| 90-minute session | $ 95 |
| 3-hour Special Package of 3 Swedish massages, 60 minutes each | $195 |
Princess Morning Star's Frequent Feather Card Program:
After 7 60-min. Swedish massages, receive an extra 30 min. FREE!
| | |
| --- | --- |
| Women's Native American Sacred Hot Stone Massage - 60-minute session | $ 85 |
| Women's Sacred Turtle Integrative Massage w/pure essential oils 90-minute session | $105 |
| Corporate Wellness On-Site Seated Massage 1 hour hot rocks optional | $ 90 |
| Corporate Wellness On-Site Seated Massage 2 hours hot rocks optional | $175 |
| Infant Massage Classes 1-1/2 hours each (per baby) CLASS SIZES ARE LIMITED | $ 35 |
Linda A. Boucher is Nationally Certified in Massage Therapy by the National Certification Board of Therapeutic Massage & Bodywork and a CT Licensed LMT #003694 since 2004. She's an ongoing active member of the CT Chapter of the American Massage Therapy Association and has taught massage therapy training courses for four years, having developed the curriculum for Pathophysiology and Complementary-Alternative Medicine for Massage Therapy. As such, she has also served as a massage therapy textbook evaluator for Lippincott, Williams & Wilkins Publishing Company for the past few years. In addition, she has participated in numerous Health & Wellness Fairs locally, including Middlesex Community College, Hamilton Sunstrand, and Northeast Utilities--providing chair massage for their employees and other participants. She has also been Certified by Teresa Ramsey's "Baby's First Massage" program as an Infant Massage Instructor since 2004, for teaching new and expectant parents; in addition to becoming Certified in Chris Sherwood's "Bones of the Earth Hot Stone Massage" program at the Connecticut Center for Massage Therapy Graduate Division since 2005.

Reiki
Linda Boucher is a Certified Angelic, Usui & Shamballa Reiki Master/Teacher. She was attuned to Angelic Usui Reiki by Katharine Valentine of the Path of the Eastern Light in East Haddam, CT in the William Rand tradition, and later received Shamballa Multidimensional training from Netta Wittels in Simsbury, CT during the late l990's..

Reiki sessions are conducted with the recipient fully clothed and lying comfortably on a massage table or sitting on a chair as this gentle universal healing energy is being transmitted by an attuned healing professional. It is a "natural" sacred ancient healing practice, and it needs to be honored as such. Different types of Reiki correspond to the different levels of vibrational energy available to the healer, as spirit guides and angelic beings can also assist in the process to help bring the mind, body and spirit into balance--commonly referred to as "balancing the chakras." This modality can be combined with any other holistic practice and prove to be profoundly beneficial as an adjunct to disease management care, as well as any wellness maintenance program regime.
60-minute Reiki session
We invite you to welcome your guardian angel,
spirit guide(s), and angelic beings of your choice
to join us in your healing session.

$ 70
Energy Healing
Also known as "Spiritual Healing"
Linda Boucher is an alumna of the very first graduating class of Dorothy Martin-Neville's Institute of Healing Arts & Sciences in 1997, which was held at the University of Hartford. As such she became proficient in the WISE Method, which is an integration of the energetic healing work of Barbara Brennan. Utilizing a number of techniques, specific health concerns and conditions, including common frustrating issues such as anxiety, chronic headaches and back pain, as well as female discomforts and infertility can be addressed in a very unique way beyond conventional healing methods, since they also involve exploring one's own personal process path. Please ask for the details!
| | |
| --- | --- |
| Initial 90-minute Consultation including a 45-minute session | $130 |
| Subsequent 45 to 60-minute sessions | $ 85 |
Classes and Tutoring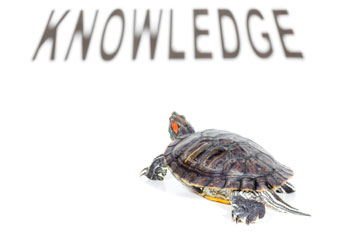 Sacred Turtle Wellness also provides a variety of classes and private tutoring services for both professionals and laymen interested in pursuing educational opportunities in the field of conventional healthcare, as well as a number of holistic healing modalities in Complementary-Alternative-Integrative Medicine.
PROFESSIONAL TUTORING
Need help studying for those difficult subjects? Seeking to improve your grades?
We can help you to gain a clearer understanding of those important concepts which may be holding you back from achieving your best work in the areas of Medical Assisting, Nursing, Massage Therapy, Allied Health and General Education. Please allow us to assist you in English Grammar & Composition, Basic Math, Medical Terminology, Human Anatomy & Physiology, Pathology, Psychology, Basic Pharmacology, Human Growth and Development, Medical Law & Ethics, Nursing Concepts, and more. . . Our many years of teaching experience and familiarity with learning styles can speak for themselves. If you're not sure if we can help you, please just call us @ (860)305-6751 today and ask!

Quite often it's as simple as just hearing things presented again in a slightly different manner, which can turn on that light bulb! We can also assist you with study skills and strategies to overcome test anxiety!
Studying for your Certification or Licensure Examination?
Need help preparing for them?
We can provide you with special tutoring and the reviews you need to help you prepare for your professional certification or licensure examination that can set you free in your new career once your coursework is complete. Needless to say, it can feel like an overwhelming situation if you're trying to bear this burden alone. Our greatest experience lies in Medical Assisting, Nursing and Massage Therapy Exam Reviews!
Connecticut Medication Administration in Early Education and Childcare Settings Program
Formerly Healthy Child Care Connecticut Program
MEDICATION ADMINISTRATION TRAINING PROGRAMS FOR CHILD CARE PROVIDERS in Child Care Centers, Family Home Child Care Centers, Group Day Care Homes, Nursery Schools, and Summer Youth Camp Programs
Through grant funding from USDHHS, the Maternal Child Health Bureau, the CT Department of Social Services, and the Child Health and Development Institute of Connecticut, Healthy Child Care Connecticut was able to create the CHDI Medication Administration training program over a ten-year span in compliance with the CT Department of Public Health Child Daycare Licensing Unit regulations. As of January 2005, the Connecticut Nursing Association has taken on the responsibility of continuing the program once prior funding was no longer available, as well as maintaining its integrity as a State Licensing approved in-service training program.
Thanks to a new grant awarded to State Licensing in the Fall of 2010, the former HCCCT program has been embellished to include all the latest development in the State Licensing Regulations, in addition to info from the America Disabilities Act, American Academy of Pediatrics and more, and its administration has now been transferred to the offices of the Child Health and Development Institute of Connecticut in Farmington, CT, along with a new website for additional info under: CT TRAIN. Linda participated in the very first Certified Trainer Update session for this newly revamped program on April 2, 2011, which was held at the Yale University School of Nursing in New Haven, Connecticut, and had the honor of being one of the first RN's to launch this new program at its onset.

Linda A. Boucher, MAMFT, BSN, RN participated in the first HCCC nurse trainer training program at the University of Connecticut School of Medicine in 2001 and is a certified trainer for the "NEW" Connecticut Medication Administration in Early Education and Childcare Settings Program for Child Care Providers Certification In-services as of April 2011 (prev. Certified Med. Admin. Trainer as of January 2001, Trainer ID#: BOUCHEL9181-0601.) She's served as a Corporate Child Care Nurse Health Consultant since 1992 for seven centers locally. She currently remains as such at SuperClub for Kids on the Berlin Turnpike in Newington since its onset in the early 1990's, in addition to other childcare facilities in the vicinity. Her refined knowledge and expertise in the field of Maternal & Child Health for over 30 years shines through in her trainings, as she offers 3-1/2 to 4-hour on-site workshops for your staff in the HCCCT Medication Administration Certification training program, in addition to 1-hour annual EpiPen Renewal classes.
CHDI Full Medication Administration Certification Training Program

Sacred Turtle Wellness offers 3 1/2 to 4 hour on-site workshops for your staff in Medication Administration certification for child care providers
This comprehensive course includes all of the training components mandated by the State of Connecticut Daycare Licensing regulations for the administration of oral, topical and inhalant medications in addition to the Epi-Pen automatic pre-mesasured injectible. This full course is required every three (3) years in its entirety, with an annual review required by the State for EpiPen every year. Those who have not taken this full course before and do not wish to be certified for any administration of medication other than the EpiPen must still take this entire course in order to be EpiPen Certified per CHDI criteria.
Participants who complete this course will be expected to demonstrate proficiency in medication administration skills using a checklist as well as passing a written examination with a score of 80% or better. Participants will receive an CHDI Manual to use as a reference tool and those who pass will receive a Certificate of Completion for their employee file(s). The child care facility will also receive a similar certificate that includes all of the attendees' names, which may be posted at their center near their State License and may be copied and kept in their licensing file for reference.
Cost for the full course is now $ 60.00 per person, due in full on or before the training date. Classes are limited to a maximum of 12 participants. Early registration is recommended.
CHDI Annual Epi-Pen Renewal Certification Training Program (one hour only)
The cost of this course is now $ 35 per person, due in full on or before the training date. Classes are limited to a maximum of 18 participants. This renewal course is intended only for those who have all ready completed the CHDI full workshop (above) and need to re-certify for their Epi-Pen certification for the two years in between. Participants will be required to demonstrate their proficiency through the use of a skills list and pass a short written examination with a passing grade of 80% or better. They will receive an EpiPen renewal manual to use as a reference tool in addition to a Certificate of Completion for their employee file.
To schedule your workshop today, please contact Linda at 860-305-6751.
Managing Asthma in the Child Care Setting
This optional 3-hour workshop was also developed by Healthy Child Care Connecticut. It focuses on managing asthma in child care settings and utilizes the widely acclaimed curriculum of Asthma & Allergy Foundation of America (AAFA) to assist parents and the professionals involved in the care of their children in recognizing triggers & symptoms, managing, and responding to asthma flare-ups.

The cost of this course is $35 per person. Classes are limited to 25 participants. Pre-registration is required.
Continuing education units are available for child care providers upon completion of this course.
Sacred Turtle Wellness Classes:
Sacred Turtle Reiki Classes: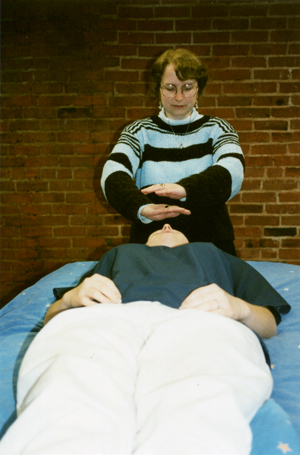 Reiki is the universal life force. Training in Reiki teach you how to activate and balance the chi present in all living organisms. Reiki involves laying hands on the body and channeling energy to organs and chakras. Reiki is especially valuable for health maintenance, disease prevention and for self-healing and healing others. Sacred turtle Wellness Reiki classes are unique in that Linda practices Angelic Reiki, which uses Usui concepts working with Angelic beings as well as Spirit guides to provide assistance in your body's natural healing process. Linda boucher is a consultant for the medical program at UCONN Medical School in alternative healing. Her classes are limited to 8 persons.
Reiki I
This one-day class introduces you to Reiki, its history and energy healing. It attunes you to receive the energy and apply it to yourself and others through proper hand placement. You will be instructed in the process of Angel meditation and chakra assessment.Tthe class includes lecture and hands-on practice. Cost is $150.
Reiki II
This one-day class attunes you to receive a higher frequency of energy. This allows you to do distance healing, water and crystal purification. You will be given symbols to enhance your work. In this class, you will learn how to set up goal manifestation a crystal grid and angels meditation. This class includes lecture and hands-on practice. Cost is $225.
Photo by Andy Tierney
Reiki III
This one-day class involves advanced attunements and symbols and teaches psychic surgery, meeting Angelic and Reiki guides and the use of crystals. This class includes lecture and hands-on practice. Cost is $275.
Reiki Master Training
The two-day Reiki Master training is for those who wish to teach or take the trainings to the highest level. The class includes more advanced symbols, new mysteries of Angelic meditation and hands-on practice. Cost is $650.
Reiki Exchange
Sacred Turtle Wellness hosts Reiki exchange, including Angelic Meditation for a $15 fee per person. Call for details.
Healing the Chains That Bind You
Many people tend to jump from one intimate relationship to another without allowing themselves adequate time and space to heal from past hurts. What may initially seem to bring a sense of comfort, strength or relief to their broken heart and life-shattered dreams may suddenly turn into yet an instant replay of the previous situation. Unresolved patterns of relationship begin to lock them into the same old mold, thus feeling melancholy, depressed, frustrated and stuck once more with depleted energy from blocks in their chakras, as the cycle continues to repeat itself.
"Healing the Chains That Bind You" allows us to explore unhealthy relationship patterns and blocked chakras, calling on Saint Michael the Archangel and other powerful Master spirit guides in angel meditations to intervene. As he assists us to cut these karmic cords (aka. ."the chains"), this process helps us to break free of our past, so we can move forward with a renewed sense of inner peace, freedom and hope into a brighter, more fulfilling future that can be ours after all.
The Sacred Turtle Wellness Healer Series:
Many massage therapists, Reiki practitioners and alternative medicine specialists are increasingly being invited to practice in clinical settings, such as hospitals, clinics and outpatient treatment centers. The Wellness Healer Series of classes will gibe you the information you need to communicate effectively with establishment healthcare providers so that your services will be more valued and appreciated. Each class is $900 for the full course.
Medical Terminology Basics
This is a 12-week course, meeting 2 hours weekly, covering medical terminology from a systems approach. You will learn to describe and understand medical conditions, therapies and their treatments.
Anatomy and Physiology Basics
Learn basic human anatomy and physiology. You'll take a systems approach to learning the names and placement of anatonomical organ systems, the nervous system, the endocrine system and so on. This is a 12-week course that meets 2 hours weekly.
Pathology Basics
Learn pathologival disorders and conditions as well as gain a basic understanding of diseases and the systems they disrupt in this 12-week course, meeting 2 hours weekly.
Pharmacology Basics
Learn the pharmaceutical categories as well as vitamins and herbal suppliments, including indications, contraindications and drug interactions for health conditions being addressed. This is a 12-week course that meets 2 hours weekly.
All sessions are by appointment ONLY to be arranged in advance.
To book an appointment call 860•305•6751
To schedule your appointment today, please call between 8:30 AM and 9:00 PM